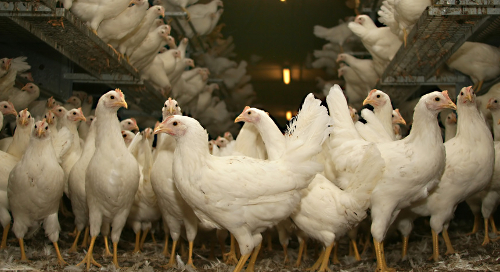 About us
agroproduct Qualitätssicherungs-GmbH supports farmers in the optimization of poultry production.
Our company was founded in 1994 as spin-off from the department for quality assurance of a large poultry producer. During its first years the company was built upon the extensive experience of its founder, Dr. Bernd Hoffmann, who is a well-respected expert in the creation of programs for animal husbandry, breeding and feeding and in the detection and clarification of performance depressions in poultry livestocks. Soon agroproduct's sound scientific background combined with daily practical expertise attracted new customers—poultry farmers, compound feed plants and processing plants from Germany, Poland, Russia and Czech Republic.
In 2003 Dr. Bernd Hoffmann's son, Dr. Jens Hoffmann, took over agroproduct's management from his father, who still supports the company as mentor.
With our laboratory and excellent specialists for animal nutrition and breeding technology, quality assurance, quality control and animal health we are at your disposal for consulting services.